Next Meeting: Friday, May 6, 2016
Please note that this meeting will be held in the Lunar & Planetary Lab lecture hall Room 308. The address is 1629 E University Blvd. It is located next to (east of) Flandrau Planetarium.
Introductory Presentation – 6:30 PM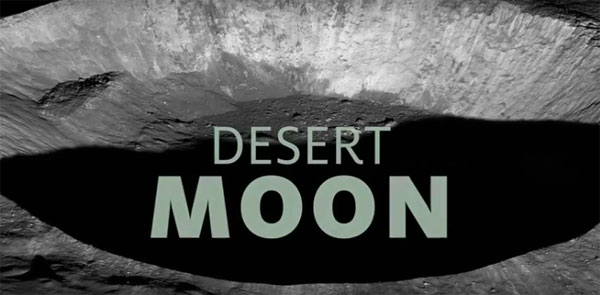 This month's introductory talk is a film, Desert Moon, the 35-minute award-winning documentary by Jason Davis. Produced in 2014 and narrated by former astronaut Mark Kelly, it shows how Dr. Gerard Kuiper established the University of Arizona's Lunar and Planetary Lab (LPL).  Interviews with Kuiper's fellow scientists along with restored archival footage and photos, examine the fascinating chain of events leading to the creation of planetary science, and the central role the University of Arizona played in that chain.
Invited Lecture – 7:30 PM

History of the Lunar and Planetary Laboratory (LPL) , presented by Tim Swindle, LPL Director and Department Head of Planetary Sciences

Dr. Tim Swindle will elaborate on how Dr. Gerard Kuiper came to Tucson in 1960 with a small group interested in the esoteric task of making the best map of the Moon possible. Within a year, going to the Moon was a national priority, so mapping it became essential. From that beginning, the Lunar and Planetary Laboratory (LPL) grew into one of the world's largest organizations for planetary science, building instruments for spacecraft that have gone to most of the planets, finding about half of the known asteroids, and generally turning objects that were no more than points of light or small disks in a telescope into places we've been. The talk will be about some highlights from that journey.
Tim Swindle has been at UA nearly 30 years. His research is focused on noble gases in extraterrestrial materials (meteorites and lunar samples), and he has spent large portions of four Antarctica summers on field teams searching for meteorites there.