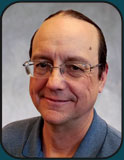 Message from the President
Mr. Ben Bailey
President of the Board of Directors
In October 2007, four members of TAAA purchased 40 acres of land in the Turkey Creek area, just east of Sunizona and west of the Chiricahua Mountains, about an hour and a half drive from Tucson. They donated 16 acres to created the Chiricahua Astronomy Complex, and gave our region a permanent stargazing home. Then they retained the remaining 24 acres of surrounding parcels to forever protect the land and its dark skies from future development.
Upon receiving this wonderful gift, TAAA began a three-phase, $1.5 million, Gateway to the Galaxy Capital Campaign to raise funds to develop the land, build facilities, and provide unparalleled viewing opportunities — to see deep into space like you can't possibly do in the city.
In Phase 1, more than $650,000 in donations and matching grants was raised to develop this premier dark sky observation site with roads, bathrooms, water well, public observing pads, two observatories and secure storage. Now we are embarking on Phase 2 of our Gateway to the Galaxy Campaign to raise an additional $450,000 to build three facilities — the Night Sky Learning Center, the Night Sky Observatory, and Sleeping Quarters — that will introduce thousands more youth, adults and families to the wonders of the sky through year-round stargazing and your Science, Technology, Engineering and Mathematics (STEM) education programs.
As an engineer and long-time lover of the field of astronomy, I joined the club for two main reasons. Like all of us, I enjoy the personal experience of stargazing in remote places where — with a few remarkable telescopes — we can see stars, comets, planets and galaxies that most people only dream about. More importantly, I believe in the power of science education and feel inspired when we expose youth to science. We know that children face brighter futures when they expand their knowledge of science and math. When we expose youth to the wonders of science, we share in their wonder and awe.
I am humbled by the work that has been done to date, and thrilled with the promise our new facilities will offer. Please join us as we build this special place to stargaze and inspire future generation in the wonders of the skies.
---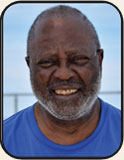 Chuck Hendricks
Secretary of the Board of Directors
I went to my first school star party and had such fun that when I got back home, I asked [my wife's] permission to get a telescope. The rest, as they say, is "history." The thrill and joy of a young person seeing a planet or distant object for the first time is very rewarding and keeps me coming back again and again.
---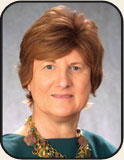 Dr. Mae Smith
Vice President of the Board of Directors
Tucson Amateur Astronomy Association gave my child the chance that local schools didn't. My child adored astronomy. He attended K-12 public schools in Southern Arizona, and never was he given the opportunity to take an astronomy class. One teacher tried — in fifth grade, she gave the children a 4-part unit on astronomy. She admitted to the parents that she never had any instruction in astronomy, and was only teaching a few things she had read from old books because she felt it was important but there was no astronomy education available for teachers. I became involved with TAAA when they were the only club ready and able to provide astronomy education to my son, and his teachers, and I've been involved ever since.
---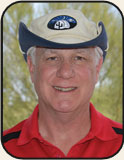 Jim Knoll
TAAA Member and Stargazing Volunteer
I give my time because I'm paid back time and again by the excitement I see firsthand. I'll never forget this young boy — he was about 9 years old — and we were at the Grand Canyon Star Party. I had my telescope set up to view Saturn. When he looked through the eyepiece, and could see the rings of Saturn, he ran across the parking lot to his parents screaming "I saw Saturn!" I knew it had made a huge impact on him and on his parents.